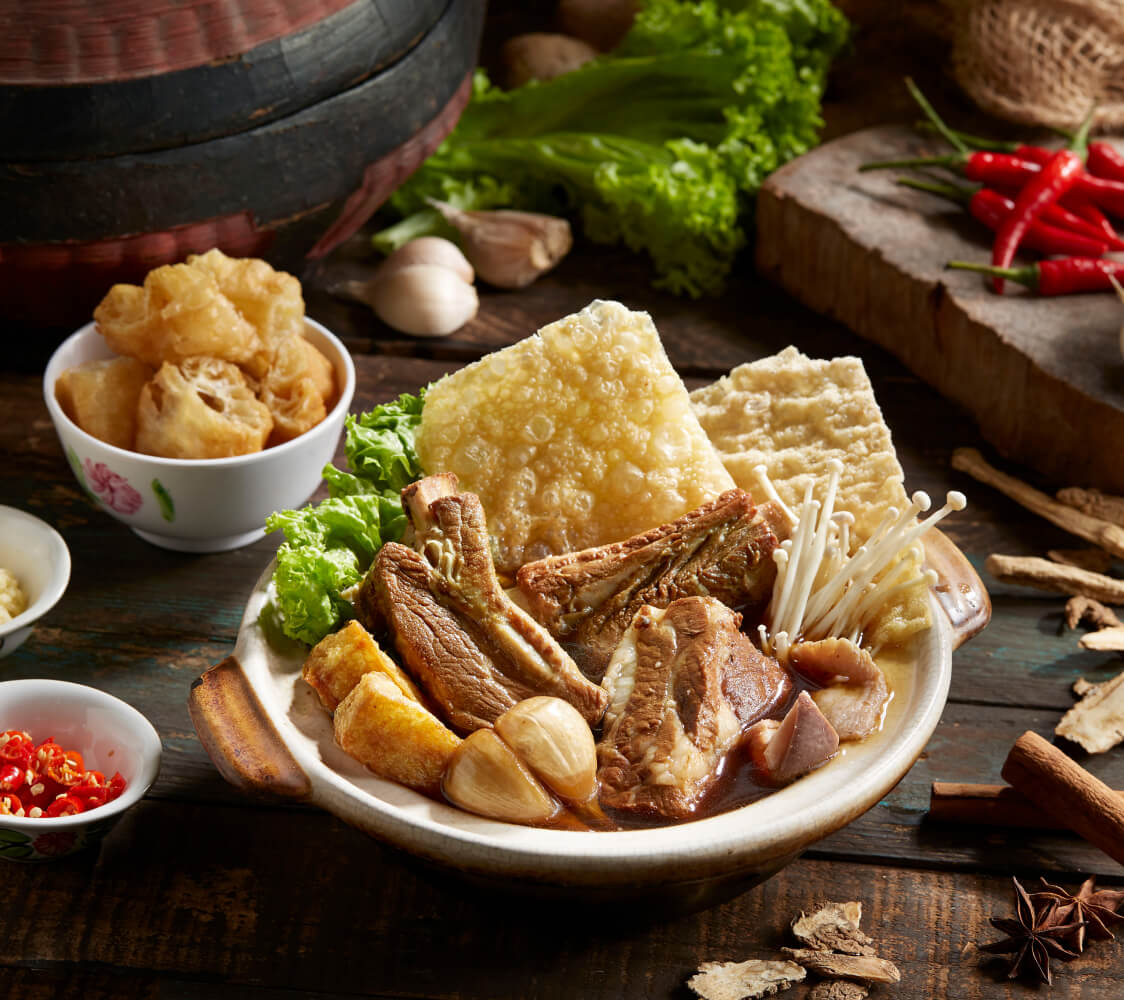 Our Bak Kut Teh is prepared using quality herbs and ingredients, and lovingly stewed for long – hours to bring out the authentic flavour passed down through generations.
Fork – tender chunks of pork is thoroughly infused with a blend of traditional spices, invoking memories of the homely Herbal Bak Kut Teh, a signature taste of Klang.
Introducing a popular Klang local favourite – Fried Porridge.
Simmered in a special broth, then fried in a wok to bring out the 'wokhei' flavour that lingers in your mouth.
Topped with complementing bits of crispy lard to add a delightful surprise to every mouthful. It's an umami explosion you' ll love.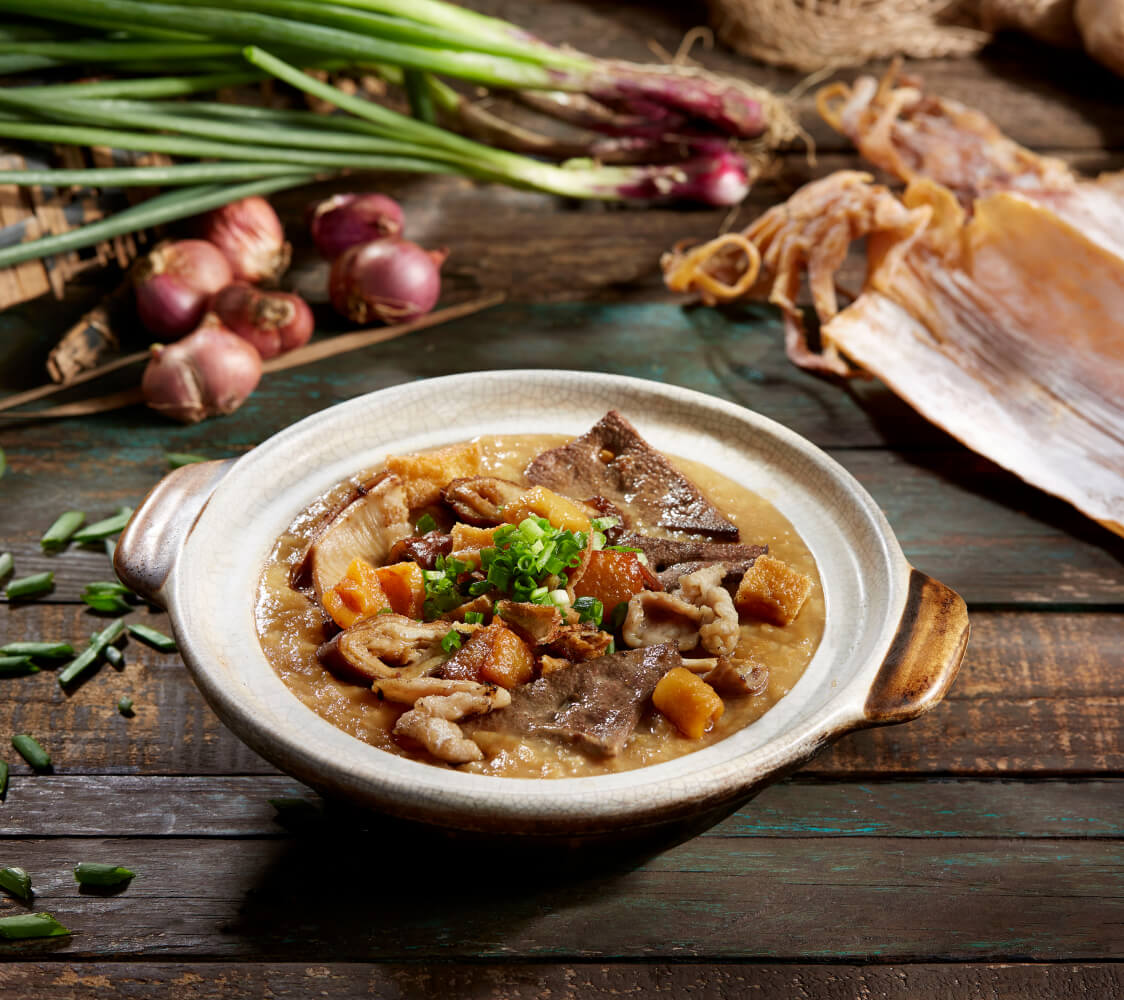 We also proudly serve these tantalising home - town delicacies, which will soon make to your list of favourites
Dry Bak Kut Teh | Vinegar Pork Trotter | Braised Pork Trotter
Feng Xiang Specialty Pork Cutlet | Crispy Fried Large Intestine